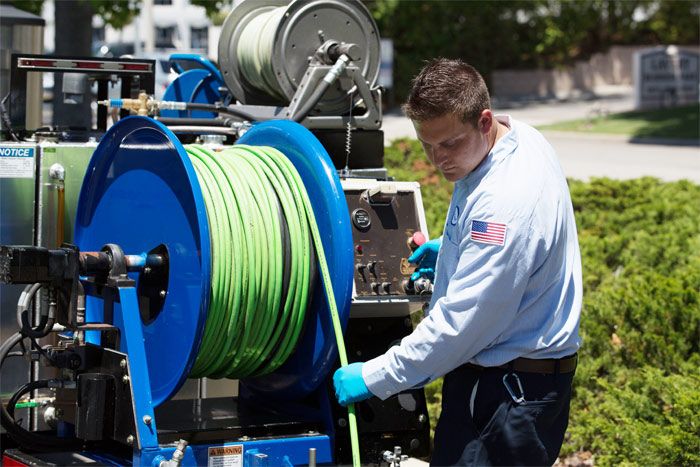 Winter Holiday Season is here! Have you prepared your home for the holidays? No doubt holidays bring family and friends together. We spend time together, share laughter, and lifelong memories. It is the time of the year when we forget all our worries and focus on collecting memories. But do you know the presence of all your friends and family members can put stress on the plumbing system? Yes, you need to prepare for that!
Today, in this article, we will help you with tips for prepping your home with Lloyd's Plumbing for the holidays. Here are the five plumbing problems that you can encounter and their solution to tackle them.
Plumbing Problems with Solution
Toilets:
When the home is overwhelmed with guests, it's obvious to have strain over the draining system. The bathroom is the most common place which is used by everyone. So, it's common to have clogged drainage as well. Always make sure to have a plunger ready for your guest.
However, you can avoid this problem by keeping wastebasket in clear sight. So that everyone can throw the used facial tissues, napkins in it and not in the toilet bowl.
Garbage Disposals:
The most horrible thing that could happen during holidays is guests to be unaware of the garbage disposals limit and throw garbage constantly. If garbage disposal exceeds the restrictions or limits associated, it can cause drain and disposal issues. To ensure this problem do not arise, always keep the guests away from using the disposal and do it by yourself. Also, cut down large pieces of bones into smaller ones before throwing.
Water Heater:
Holidays is a period when water heaters work more than usual, and it's normal. However, to keep it in its proper form is what matters. As we all know the water heater is the vital component of the plumbing system, therefore, you should not turn it up against raise more than its capacity. The limit should be 120 degrees Fahrenheit.
Kitchen Sinks:
You always need to make sure don't drain the oil and other greases into the kitchen's sink. It can cause you great trouble. Sinks can easily messy or damaged from greasy and oil stuff, especially during holidays. You need to take care that no fatty substances dispose of through it can cause the kitchen's plumbing problem.
Clean Fixtures:
Cleaning Fixtures are the essential components of the plumbing system. When the guest comes during holidays, you wish fixtures to work at their best. Well, they can if you take care of them properly. Use Vinegar to clean plumbing fixtures; it will free the accessories from grease and ensure smooth flow of water.