Plumbing, Drain Cleaning, & Rooter Service in Port Hueneme, CA
Plumbing problems are common and can be arisen anytime, relax its common! Are you in search of best Port Hueneme plumbing services? Well, Lloyd's Plumbing is no way less than any other company in Hueneme. Do you need a trusted, reliable and certified plumbing company? Just give us a call now! With years of extensive experience in plumbing, we can fix any dripping faucet, a clogged drain and clean sewer line, contact our team for further assistance today. Call us at (805) 495-8766.
We offer services such as:
Drainage cleaning for residential and commercial areas
Garbage disposal installations
Repairing and installing new sewer lines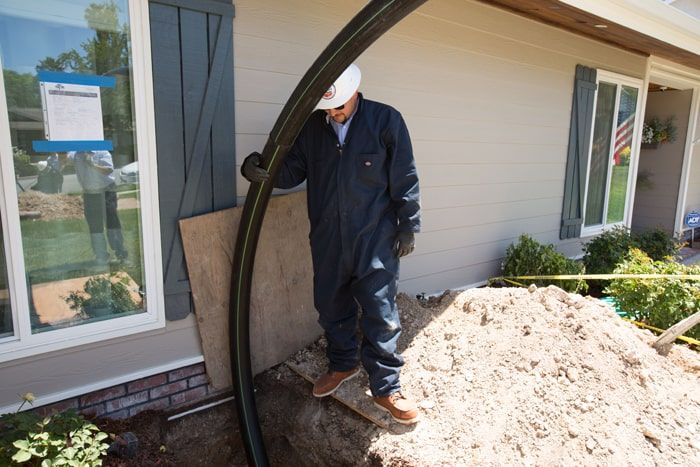 Residential and Commercial Plumbing & Drain Cleaning in Port Hueneme, CA
Plumbing Installation in Port Hueneme, CA
Get in touch with the licensed plumbers who can tackle every bad plumbing condition with experience, skills, and training. We can install new water heaters and can repair them. So if you're living in Port Hueneme and looking for outstanding professional plumbing services where repairing seems impossible, then pick your phone can dial our service number.
Port Hueneme, CA Most Trusted Drain Cleaning & Rooter Services Including:
Drain Cleaning Installation
Drain Cleaning Repair
Drain Cleaning
Video Line Plumbing & Rooter
Clog Locating & Inspection
Rooter Services
Sump Pump Repair
Sump Pump Installation
Sump Pump Replacement
Water Heater Installation
Water Heater Repair
Water Heater Maintenance
Water Heater Replacement
Gas Line Installation
Gas Line Repair
Gas Line Maintenance
Gas Leak Repair
Leak Detection Repair
Slab Leak Detection
Slab Leak Repair
Leak Services
Kitchen Remodeling
Bathroom Remodeling
Tankless Water Heater Installation
Tankless Water Heater Repair
Trenchless Pipe Repair
Trenchless Sewer Line Replacement
Backflow Testing Repair
Backflow Tester Certification
Irrigation Plumbing
Irrigation Pipe Repair
Garbage Disposal Installation
Garbage Disposal Repair
Garbage disposal Replacement
Plumbing Repair in Port Hueneme, CA
The clogged drain could be a nerve-wracking condition, especially when you get back home from the office, don't worry your specialists are here. At Lloyds's Plumbing Port Hueneme, our professionals can fix any plumbing issue. Whether there's a need to repair leak slabs or leaky faucets, we can fix all plumbing issues, anywhere, anytime.
Our specialists offer services for various sectors, like homes, offices, housing developments, schools, etc. So don't worry our services are for all. Let our skilled and experts Port Hueneme Plumbers become the reason of your smoothly running drainage systems.
Plumbing Maintenance & Replacement Services in Port Hueneme, CA
Are you looking for plumbing maintenance and Replacement Company in Port Hueneme, CA? Does your home have leaked, old, and damaged sewer pipes installed and you want to replace them? Fortunately, you've found us, so let the experts provide you with highly customized plumbing services. They can fix everything from irrigation systems, sewer lines, busted water pipes and much more.
With our latest trenchless technology, now inspecting the pipes deeply inside is no more impossible. Gone are the days where companies dig the ground to know about the problem. Nowadays, professionals use the latest tools such as a video inspection technology to clean commercial and residential drainage systems. Whether you're a house owner or a run of business, our Port Hueneme Plumbers are available to give you the best services. Get Free Quote Now.
Some Of Our Port Hueneme Plumbing Services Include:
Drain Cleaning and Rooter Services
We can clean drainage systems and can fix dripping faucets of bathroom and kitchen. In short, we cover everything from repair to cleaning.
Water Leak Detection and Repair
Take care of small leaks before they become big problems to your plumbing system and infrastructure by contacting one of our technicians for a check-up!
Water leaking could make your life hell, especially if the leak is inside the sewer line pipe. Doesn't worry we use video inspection and can find every hole, small or big never matters!
Kitchen and Bathroom Remodeling Services
Get professional kitchen and bathroom remodeling services; we repair dripping faucets, clogged drains and let you enjoy a healthy environment.
Trenchless Technology
It's time to stop expensive digging up of lawn to check the sewer lines for the problem. Go for the cost-effective solution—Trenchless technique.
Water Heater Installation and Repair
Do you want to install a new water heater in your home? Get the job done by the professionals.
Tankless Water Heater Repair and Installation
Opt for a Tankless water heater for the most energy-efficient and economical hot water system on the market–available for installation and maintenance by one of our plumbing professionals. Go for the most cost-effective and economical solution for getting hot water—Tankless Water Heater to bring innovation in the home.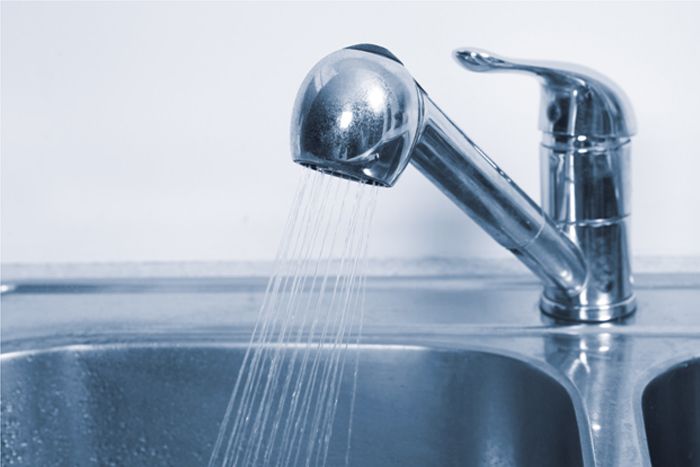 Sump Pump Repair, Installation, and Maintenance
No more floods allowed entering your basement, with our sump pump plumbing services.
Gas Line Repair and Installation
Get natural gas pipes to install by professionals to eliminate hazardous natural gas leaks.
Hydro Jetting Drain Cleaning
It's time to remove clogs and replace rooting with a more efficient and time-saving option—Hydro Jetting Drain cleaning technique
Backflow Testing, Repair, and Certification
Keep your house facilitates up to local municipal and state codes with our professional backflow testing services.
Irrigation Plumbing and Repairs
From rainwater tanks to sprinkler systems, our Port Hueneme plumbing experts specialize in irrigation for your home, rental, or commercial space!
Do you need irrigation for your home or commercial area? Let the specialists at Lloyd's Plumbing do its job. We can deal with rainwater tanks and sprinkler systems.
Video Line Locating and Inspection
With video inspection, we can locate every leak inside the pipes. It helps us to find pesky clogs and clean them.
Garbage Disposal Installation
Get installed best garbage disposal right after your sink for your comfort. We're here to offer you the best plumbing services to keep our kitchen skin in good form.
Slab Leak Detection and Repairs
Hot spot and slab leak could damage your property's structure badly, why not to contact the professionals for your help?
Whole House Repiping
Why survive only old installed pipes? Get the help of professionals to reinstall new copper pipes for better efficiency.
Drain Cleaning and Rooter Service Plumbers in Port Hueneme, CA
We're always here to avoid unwanted conditions such as backups, leakage by using the latest technology such as hydro jetting and trenchless technique. So don't worry your property would be in safe hands.
Leak Detection and Sewer Replacement Services In Port Hueneme, CA
We're efficient in detecting and diagnosing hidden water leaks and can repair them. Our team of Port Hueneme plumbing experts knows about the early signs of plumbing issues, and so offer solutions accordingly.
Tankless Water Heater and Standard Water Heater Repair in Port Hueneme, CA
Broken water heater could trouble you a lot, let our professionals at Lloyd's Plumbing repair the Tankless water heater and give you convenience.

What to Expect from Lloyd's Plumbing in Port Hueneme, CA
When you hire Lloyd's plumbing in Port Hueneme, CA, you can expect professionalism, customized and responsible services offer by trained experts who know how to bring results.
Top-Shelf Equipment + Technology: We use top-notch equipment and technology to ensure you have invested money in the right place.
Skillful + Seasoned Plumbers: The plumbers we hire are entirely skillful and professionals, they focus on customer satisfaction and go beyond their skills.
Call Lloyd's plumbing today to schedule an appointment with one of our plumbing experts at(805) 495-8766!
Rave Reviews from Happy Customers
- Kapur K.

- William F.

- M K.

- Daurio K.

- Dawn N.