A Backflow prevention system is not only crucial for commercial or irrigational use, but also in homes and residential areas where the crossing of contaminated water and clean water could happen. We recommend our customers to get a backflow prevention system installed anywhere, where freshwater and wastewater have chances to intersect with each other. The backflow prevention system always connected at the water meter, and brand new built houses have these systems already built inside them. But if you are unsure, we will get your backflow tested and install the backflow preventers where needed. It is recommended to get your backflow tested now and then.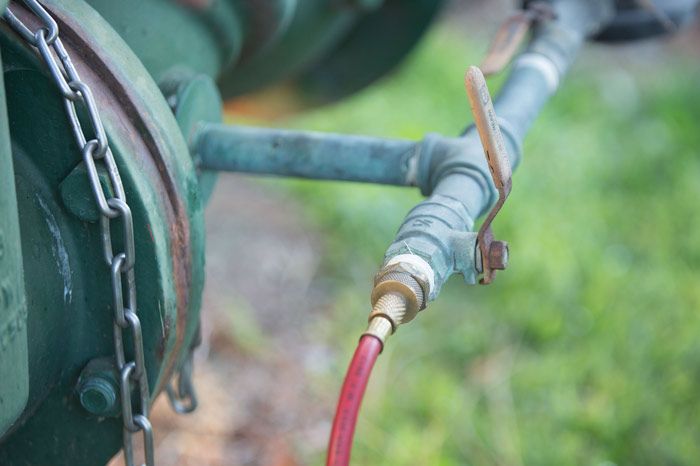 Signs that you need a backflow testing
Backflow prevention is a necessary aspect as it keeps your water supply clean and safe to use. Installation and prevention of backflow are two different terms; the backflow prevention assembly must be checked regularly for safety measures. If you have the system already installed and a long time has passed after install, we recommend hiring a professional to go through the piping and backflow system thoroughly. The law requires to keep the backflow system at a regular check. We recommend testing to be done every year or so for you and your family's safety.
Need an overview of the signs? We have listed down a few reasons when and why you should check the backflow system:
Time Span
If some time has gone by after the installation of your house's backflow system, then it is necessary to correct the assembly now and then. Often certain parts of the system can be damaged due to severe weather conditions, causing them to break and affecting the water supply.
Leakage
Leakage of pipes is a visible sign that there is something wrong with the system. The pipes often leak when the system is not working correctly and perhaps causing trouble with the flow. It could be a sign of dirt, negative pressure, and flow, water hammer or even thermal expansion. The leakage could be of any type like slow dripping or fast flow. It is a clear sign of when the system needs to be repaired. You should make urgent action and call our professional plumbing services.
Discoloration
If you notice any unusual coloring in the normal water flow or outside hose, then immediately call for our plumbing services and get backflow inspection done as contaminated water is probably seeping into the clean stream, making it dangerous to drink. Avoid the water from any consumption as it may lead to severe illness or even death.
Lloyd's Plumbing Company as a certified Backflow Preventer Testing Experts.
We can deliver what you need.
Are you looking for a professional plumbing service? It is our responsibility, and duty to provide you with the right regulations for water supply and backflow assemblies, for commercial plumbing as well as residential backflow. Get all your water supply issues solved in one place. Annual tests are required by the Federal and State law and are responsibly handled by us. Backflow assembly checking is necessary as it prevents you and your family from consuming contaminated water.
Our plumbers are all licensed and experienced who are willing to serve you in all your plumbing matters. We manage all repairs, maintenance, and installations. Our company has a strict discipline and keeps a record of any paperwork if needed.
Installation and Repairs:
Get all your piping and water supplies installed or fixed. Backflow system repair, preventions, and lighting also offered.
Swimming pools
Fountains
Irrigation systems
Fire hydrant
Fire suppression system