At Lloyd's Plumbing, we're always looking for ways to give back to our community. That's why we were proud to gift a new bike to a local student, ensuring he will always have a way to get to school.
A 6th grader at Kamala School in Oxnard CA, Jason lives in Port Hueneme. His favorite subject is math, and his favorite sport is football. He especially loves to play on the defensive line, where strives to take down the quarterback every play. Five days a week, Jason rides his bike roughly 30 minutes to get to school, and then another 30 minutes to get back home after school ends. On a recent day, Jason arrived at Kamala and mentioned he had an accident to his teacher, Claudia. He told her that a gust of wind had blown dirt in his eyes, and he was unable to stop his bike because the brakes did not work. Jason's teacher started asking around if anyone had a good used bike that someone would be willing to donate to him. Word from Claudia soon reached Chantel Engelker, wife of our founder, Ryan Engelker. The Lloyd's Plumbing team immediately agreed we'd be happy to provide Jason with a new bike.
Meeting Jason
When Ryan and fellow Lloyd's Plumbing team member Aaron first arrived to take a look at Jason's bike, they could tell right away it was in pretty bad shape. The frame was rusty, the seat was ripped up, there were no grips on the handlebars, the rear brake was completely dysfunctional, and the tires were worn through. Overall, the bike just wasn't safe. Fortunately, Lloyd's Plumbing was able to upgrade Jason with a new helmet and a new bike, as well as a cable lock to protect the bike from being stolen.
When Jason first saw his brand new bicycle, he was beyond surprised and in sheer disbelief. He could not believe this beautiful new bike was his, and was extremely grateful, saying thank you to Aaron and Ryan and hugging them both multiple times.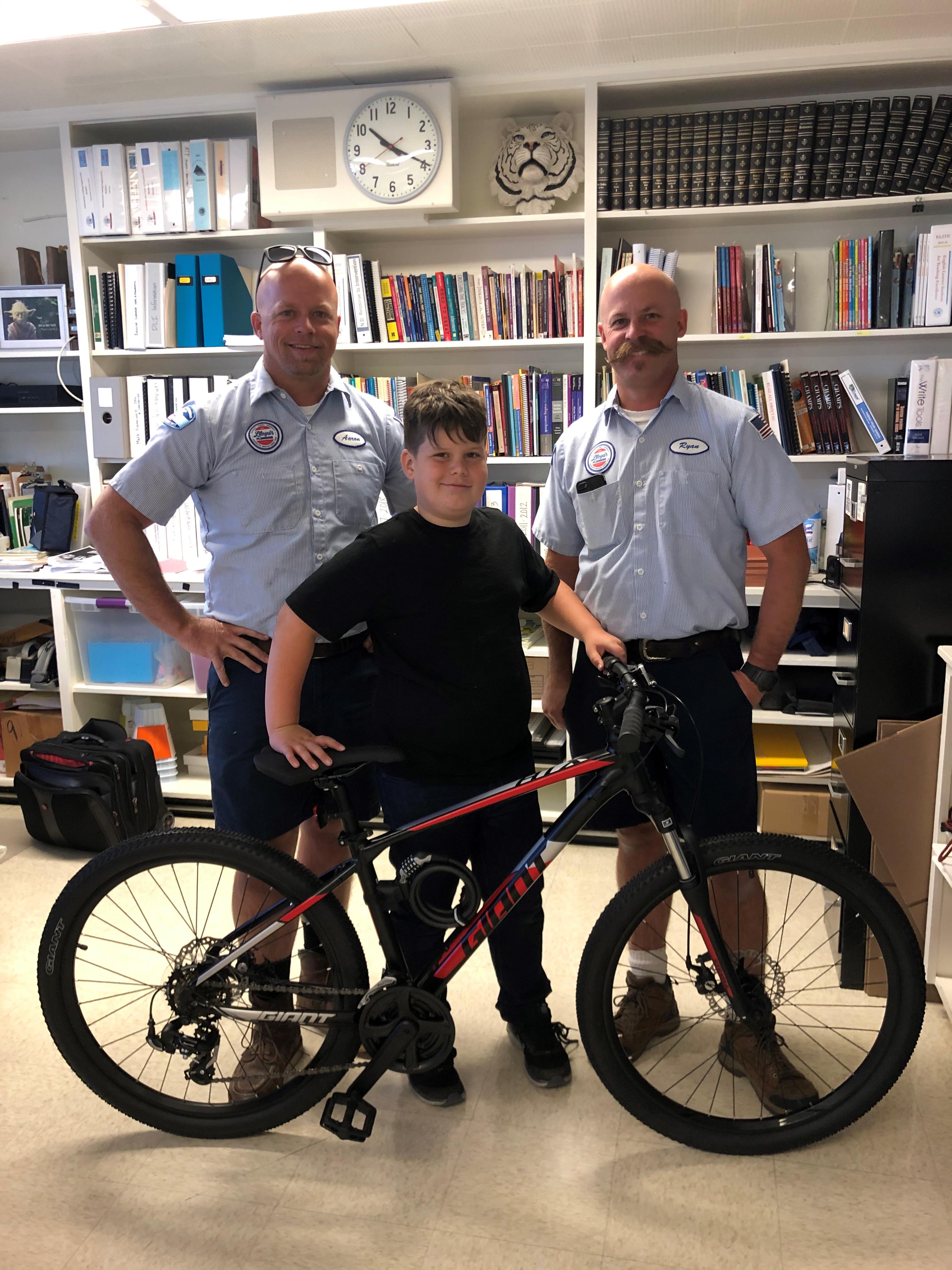 Lloyd's Plumbing: Committed to Helping Others
Our whole team at Lloyd's Plumbing admires Jason's determination to continue going to school, even if he has to ride his bike 30 minutes there and back every day. It's that kind of determination that our own Thousand Oaks plumbers strive for in everything we do. Keep Reading our blog for more updates on Lloyd's Plumbing, and contact us anytime for quality plumbing services at prices our whole community can afford.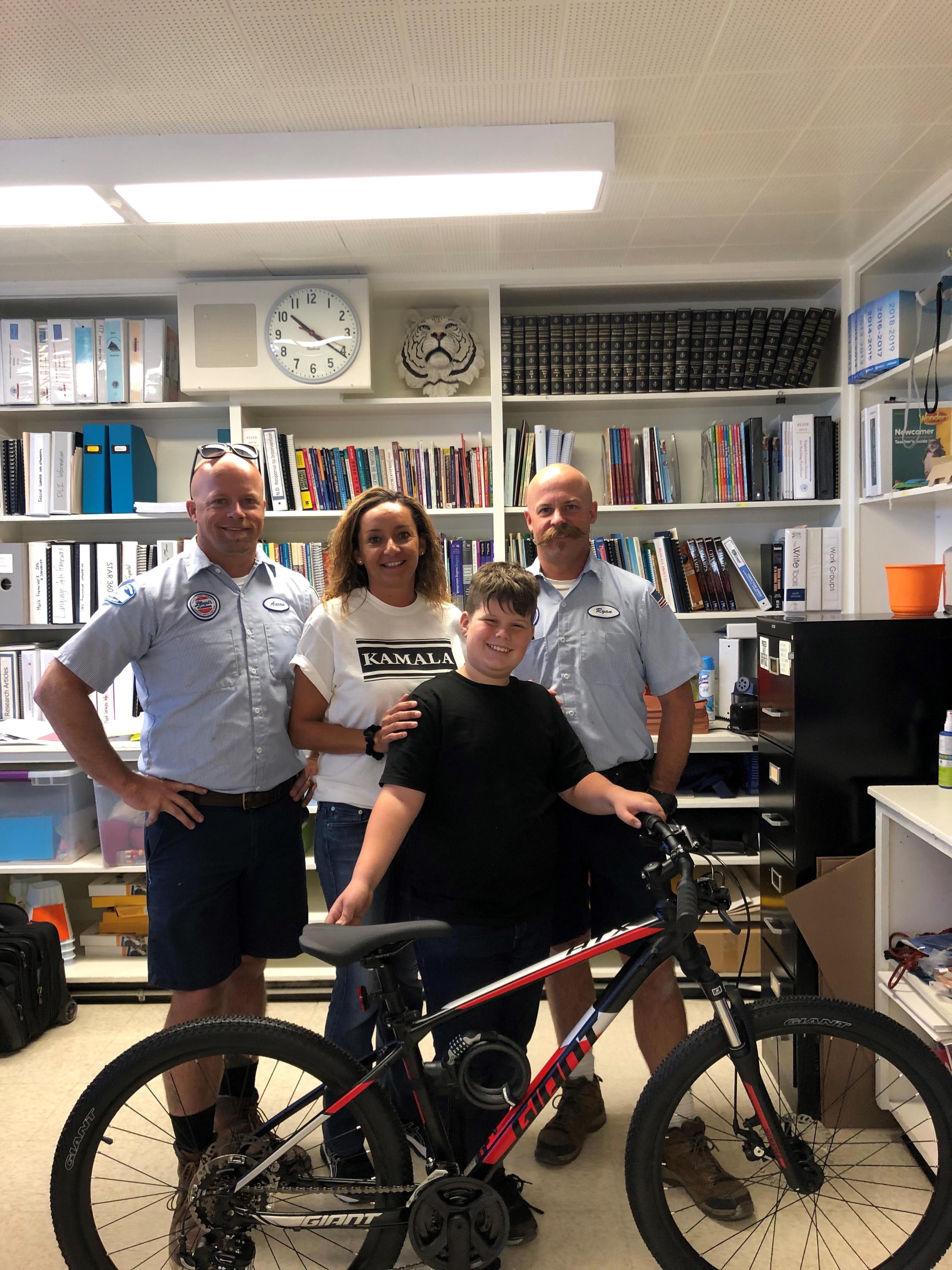 Dial (805) 495-8766 for a service, or contact us anytime online.